Quick Accessories for the Holidays
The Holidays are coming and we have some neat ideas to help beginner knitters and crocheters make wonderful accessories for Christmas gifts.  Let's get started on our Christmas making, so we can relax and ease into the holidays. The cost varies and covers personal instruction, yarn and pattern.
Click here for more information…
__________________________
 K.N.I.T.

Knitting Needles In Tulsa meets at Get Stitchin' on the First Thursday evening of each month at 7:00 pm. Come and join them in March…
More information coming soon of their upcoming activities…
__________________________
Stitch in Time
Come join us each month on either the First Saturday -or- Second Thursday and learn a new stitch. This is a great class for beginners that want to learn more knitting techniques. For 2017 we are going to complete a block per month out of the Building Blocks book by Michelle Hunter of Knit Purl Hunter.
__________________________
  Thirdsday – It's a Fiber Thing
We are going to open the shop for spinners, knitters, crocheters, cross stitchers, needle felters and more to come in and join us for a time of show 'n tell and fun! We love to be inspired, and how much fun it is to have talented people with tons of ideas under one roof. It is called Thirdsday, as it will be on the Third Thursday of each month starting at 5pm or as soon as you get off work.
Click here for more information…
__________________________
 Hooked on Fibers Club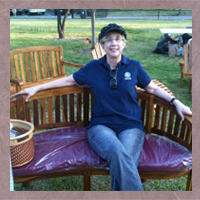 We have kicked off a "Crochet Along" club geared toward beginners that want to expand their crochet skills.  This month the cost will include pattern and personal instruction from our wonderful teacher, Deborah Broome; you just need to bring your size J or K hook.  Cost is $10.00.  You will get 15% off materials purchased for the club.
Join us on Saturday, March 18th, at 11:00 am.
Click here for more information…
__________________________
J2 Sock Yarn Club
Come and join our new club! Meets on the third Saturday each month at 1:00 pm. Nothing like knitting and learning new techniques, while having a blast…  You don't want to miss what they are doing for January and February…
Click here for more information…